African Botanics: Pure Marula Face Oil
BRAND: African Botanics
PRODUCT NAME: Pure Marula Face Oil
SIZE: 1 fl. oz PRICE: $100
OPEN DATE: n/a EXP. DATE: n/a
PRODUCT CATEGORY: [ FACE EYES LIPS CHEEKS BODY HANDS FEET OTHER: NECK ]
SUB-CATEGORY: oil, non-comedogenic
SKIN TYPE: NORMAL SENSITIVE OILY DRY COMBINATION
PROBLEM: For sensitivity, dryness, redness, inflammation, fine lines, wrinkles and sun damage
FREQUENCY: 1 2 3 4+ x DAY WEEK MONTH ; AM / PM
MARULA OIL:
helps reduce transepidermal water loss and increases the smoothness of skin.
deeply hydrateS and reduce redness while nourishing, healing, moisturizing and improving skin elasticity.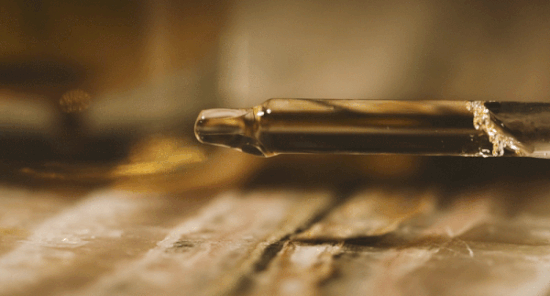 APPLY WHILE YOUR SKIN IS STILL DAMP
HOW TO:
1) Warm up 5 - 8 drops of Pure Marula Oil in the palms of your hands.
2) Gently press and release to cleansed and toned skin AM / PM to lock in moisture, while skin is still damp.
3) Use as a deeply regenerating boost or as an anti-aging moisturizer.
PACKAGING: [ POOR --- --- --- EXCELLENT ]
A MESSAGE FROM THE BRAND: "Not all Marula Oil is the same. Just like with Olive Oil and fine wine there will be different quality, purity and grade variations. Our ultra-pure and ultra-powerful Marula Oil is created through an exclusive patented green technology containing higher concentrations of antioxidant active molecules. We work directly with FAIR TRADE producers and bottle our oil at the source in South Africa. Our Marula Oil is certified organic, biodynamic, wildcrafted and unrefined."
RECOMMENDATION: HIGHLY RECOMMEND --- NEUTRAL --- NO COMMENT
S.T.T.U. TIP: I've recommended this oil to 3 friends and they all LOVED it. I'm 3 for 3, baby! #JustSayin